Many people who are just getting into hiking say that a backpack is just a bag like any other, but this is a big misconception as a backpack is not just a bag. It is a very important bag that can make your hiking experience good or bad. Want to have a great hiking experience? Never underestimate the importance of having the right backpack. There are so many people who have gone hiking with ill fitting backpacks only to return home with injuries. Here are some tips for choosing your backpack.
What do you need?
Knowing what your needs are, is the best place to start. Different campers as well as hikers have varied needs. There are those who will never carry so many things while going for a trip and there are also those who carry so much when they are going for a trip. If you fall in the category of people who need small items then you will not need a big backpack. However if you are in the group of those who carry so many items then size means a lot to you. You actually need a backpack that has a lot of space to allow you pack in all the essentials you will need in your trip.
Knowing the space that a backpack has is very easy. There are always attendants in the retail stores, ask them to show the space that each bag you are considering has. This way you are able to compare and finally have the one that fits your needs.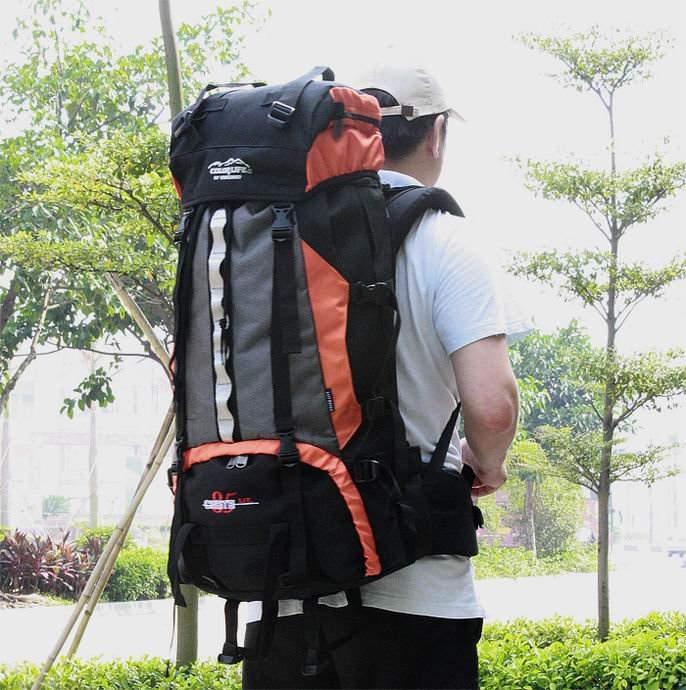 Is the backpack comfortable?
Comfort, comfort, comfort; comfort is a main factor to consider when going hiking or camping. You will walk for a very long distance carrying a backpack. If the backpack is not fitting well then it means that your hiking experience will be a very tough one. Look for a backpack that can be able to carry the most weight with less effort on your part.
When buying a backpack, try different types on and do your comparison. There are always sand weights in many stores that are used for testing if the backpacks are comfortable or not. Start with less weight and add more to test the reactions.
It is also important to check both shoulder straps and hip straps. The hip straps should be able to carry the most weight as they are the most stable. Ensure that all the straps are comfortable before buying a backpack. Remember you will need a lot of comfort for your long trip.
Type of frame
Backpacks have two types of frames. We have the internal frames and external frames. Internal frames are the ones that hug your body very closely because they are slimmer compared to external frames. Internal frames enable you to move freely and are good for hard trails. External frames on the other hand are easier to pack and are good for those who are just starting as hikers. They can also be used by children. External frames are suitable for easy trails.
There are always different types of backpacks that are introduced into the market. There are those that come in different designs. It is a stiff competition in the industry and like in any other industry; you are likely to find backpacks that do not meet the required standards. Some are very fancy and could be attractive to the eyes, but is important that you try the backpacks yourself before buying. It is only by trying that you will get to know if the backpack is fitting properly. Do not be overtaken by the outward design of a backpack. Dig deeper, check the backpack for quality, comfort and durability.
When going for hiking, your backpack will be your most trusted companion. Since hiking is mainly in remote areas, it is unlikely that you will get any retail stores. It is your backpack that stores some granola bars to boost your energy levels. A good backpack contributes a lot to having a great hiking trip. Take your time while shopping for backpacks. Visit different stores and find out what they offer. Do your own comparisons before making your final decision. Always choose the one that offers the best comfort.