People are always looking for a place to go, some places where they can relax, enjoy, have fun, explore and learn new things. Our world is full of famous and beautiful tourist attractions that will surely satisfy what visitors are expecting. There are great places to consider for tourists to come and visit a country. Popularity and beauty are enough reasons why people choose to come to different places in Asia. Traveling to an Asian country is even more affordable for many tourists and cheap flights and hotels are also available.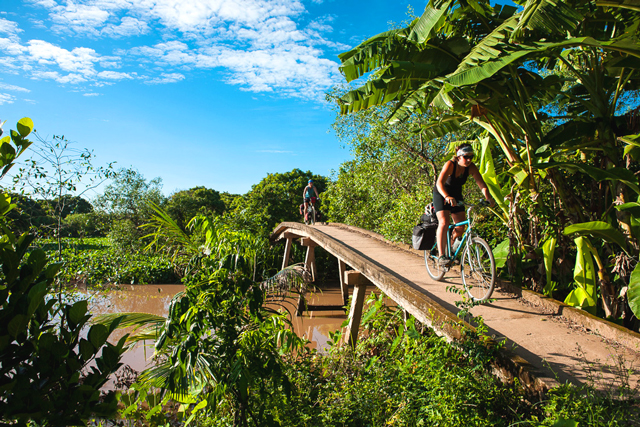 Because of the various travel services offered by different travel agencies, many tourists choose to come and visit Vietnam. From North to South, you will find a lot of beautiful places that are really famous. Many among those tourist attractions are located in the Mekong Delta. To have a more exceptional experience, you may use boats to cruise along the river, you may travel early in the morning by bus or a private car going to Cai Be and from there you have to catch a motorboat and explore the Mekong Delta with its very popular floating market, so here you will witness business on the water. You will also have a chance to visit a factory of rice cake, coconut candies and other crafts made of coconut. Booking a Mekong tour now!
Cai Be
If you are going to take a tour on the Mekong Delta, one day is enough to explore its beauty. Let's say that from Cai Be, you are going to end up in Vinh Long. An early morning trip is needed to reach Cai Be before reaching noon time. You have to jump on a bus and start moving because it will take you 3 hours from Ho Chi Minh City. Upon arrival in Cai Be, you have to get on a motor boat. From there, your tour guide will bring you to the floating market.
An Binh Island
Another famous place that tourists must not miss is the An Binh Island. From here, you can get a taste of the most delicious fresh fruits. This is a good spot to learn how life is along the Mekong Delta. You can observe the lifestyle of the people living in a community surrounded by water. Feel free to talk to the people around because it is always good to socialize with people from different places. You can meet new friends and you can learn how people value their culture. It is also a perfect spot to have a good view of the Mekong River.
Vinh Long
Walking around the market of the Vinh Long City is something that you will enjoy if you would like to have shopping. It is also a good chance to interact with the vendors and ask for discounts. Pretty sure that many vendors will feel happy to sell their products to visitors because it is their source of income. Shopping is always fun anyway, so tourists will surely feel happy with the products that they can only find in Vietnam.
Cai Rang Floating Market
Exploring the Cai Rang Floating Market is one of the most important things that you should not really fail to do because this is one of the most popular and most visited spots along the Mekong Delta. Here, you will surely enjoy buying souvenir items, foods only found in Vietnam and you will absolutely enjoy your boat ride.
My Tho
Tourists must also come and visit My Tho. You can reach the place by bus or car. From here, you can reach the Unicorn Island by hiring a boat and you will have a clear view of the houses along the water and you will also find fisherman's ports. Of course, you may also find some coconut products and bee farms on the villages. It is also a chance for you to have a taste of the finest and sweetest honey that you can find in Vietnam.
Whoever comes to the beautiful and amazing place like the Mekong Delta will feel overwhelmed. This place is not just blessed with natural resources, but also a tourist spot filled with attractions that tourist will be proud of to share to their families and friends. So, if you have not gone to the Mekong Delta, you have missed it then, but also another chance for you to come back and visit Vietnam.